Welcome to the Fanon and Data Wiki

This wiki is for everybody who is a fan of something (Examples: Star Wars, Marvel, Dragon Ball Z , Pokemon and more). You can create your own stories and own characters and make your own things. It also includes information of original series, characters and more. We will not allow vandalism; if you vandalize you will be banned. We currently have 473 articles and 1,355 images.

Today is November 14, 2018.
You can send us suggestions, opinions, etc. to our email! (fadwiki@hotmail.com)
Please read The Rules
Admins, Bureaucrats and Rollbacks
News!
Wiki News
11/18/2011- The wiki has a new main page!
11/25/2011- We reached 500 pictures!! Awesome!!
12/3/2011- We have...200 articles now!!! That's FADASTIC!!
12/28/2011- We have reached 600 pictures now!!
Story News
User News
Coming Soon News
11/22/2011- A one-shot of Star Wars will be released soon (by ExtremeSSJ4), it'll be about hunting a jedi after Order 66. Its also a side story of Star Wars: Breaking Bad
Video Games and TV News
This Month's Featured Article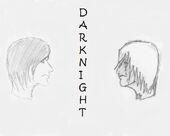 Darknight
This Article, Fanon and Data Wiki, is property of Kuro Selas.
A story written by Kuro Selas, about the world after the 3rd Great War.
Overview
Jason was a geneticist who had been working on a cellular regeneration program for the Dark Lake City government. The program would help those who lost a limb during the 3rd Great War. But everything changed when he lost everything he held dear and he decided to follow a path of revenge.
Story
In the year 2058 humanity reached its limit. The world resources were ending and there wasn't enough to satisfy everyone in the world, so the third Great War began. Countries fought each other for the control of those last resources but in their quest for power, they destroyed almost everything.
Governments fell and the Corporation's were born. Societies controlled by the most powerful man in the world were now in control of everything.
As the war ended the corporations assured that new towns were built to ensure the safety of the last remaining humans on this devastated world.
The radiation of a nuclear war filled the air, and with time it gave birth to a new species of animals, plants and birds.
These new species were called mutants, and although some of them looked normal, others looked hideous, and mankind wasn't ready to accept them. Instead they closed their cities and waged war against them.
The mutants were forced to run and hide, as mankind hunted them down. The fear that guided humanity would bring upon a new war…
Chapter 1 - Death
The long night working at his project in the lab had left Jason devastated. He had been working in the cell regeneration program along with Professor David since he graduated college, two years ago. Lately there were some advancement since they could already regenerate lost limbs from rats; the next phase would be done by performing tests on apes before they could finally move to humans. When Jason got home his girlfriend Anna was already sleeping. She had long blonde hair, blue eyes and pale skin, which shined like the moon. After so many years Jason was still amazed by her beauty and she was the one person that could always make him smile. He walked slowly towards the bed trying not to wake her, but as soon as he got inside it she turned to his side. "Working late again, darling?" - Murmured Anna half asleep.
"Yes, sorry Anna." - said Jason as he put his arm around her. "We're so close, I can feel it."
Anna smiled and fell asleep again in Jason's arms.
In the next day Jason decided to take the day off, it had been a while since he and Anna went for a walk.
The look of the city gardens was simply amazing, no one would imagine all the pain and suffering those people went through, and no one could imagine what would happen in that fateful day.
After a long walk Jason and Anna headed for the Apollo, a restaurant was well known in the city and people normally went there on special occasions.
"We're having dinner at the Apollo? This is too expensive Jason…" – said Anna as they arrived at the Apollo's door. Read more here!
Did You Know?
From Fanon and Data's newest articles…
Did You Know…
… that the Fanon and Data Wiki was created on May 6, 2011?
… that the creator of the Fanon and Data Wiki is ExtremeSSJ4
Quote of the Month
"Do not worry about it. Just stay out of trouble."
-Korudo said to his son in Sekirei ԂЇЁЅҬЦЯҔ3Ԁ
Quiz of the Month
The first user who answers the quiz will receive a special trophy!
Who are the creators of Blood Reign?
What does FAD stand for?
What's the name of the first side story in the Star Wars: Breaking Bad?
Who are the three admins in the wiki?
Who is the creator of Input Love?
What are the names of the Rated categories?
From what story is the chapter known as Restart from?
Who created Darknight?
Image of the Month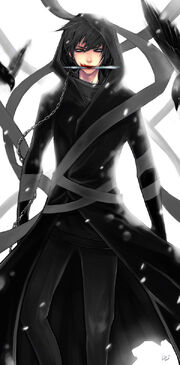 Affiliates


Do you like this wiki? If you like it (which you should) then go visit our sister wiki, the Fan GMA Wiki. A great wiki!

If you like star wars and love writing stories about it then visit the Star Wars Fanon Wiki with tons of stories, characters and more!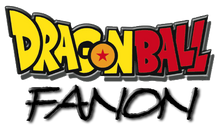 Do you like anime or the awesome series of Dragon Ball? the you are going to love the Dragon Ball Fanon Wiki, a site full of stoies, characters and more!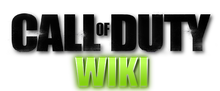 You looking for a place to find information about weapons, incredible missions and the best game ever then go to the Call of Duty Wiki!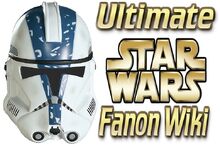 From the creator of the Fanon and Data Wiki and the Call of Duty RP Wiki comes an all new Star Wars Fan Fiction wiki! Visit the Ultimate Star Wars Fanon Wiki, help the wiki grow!

An anime fan club wiki for all anime fans!


Dragon Ball Wars Wiki is about making your own creative battle with the Z fighters, villains or your own characters. Visit Dragon Ball Wars Wiki.
Blog
Create blog post
Blogs
Hello. Kuzon here, with a news blog (about me mainly) and some other things. 

1) My accounts. This i…

Read more >

I don't know if anyone is still on here or if anyone actually remembers me lol but I just wanted to…

Read more >
See more >
Poll
Which of the following next generation consoles would you look forward too?