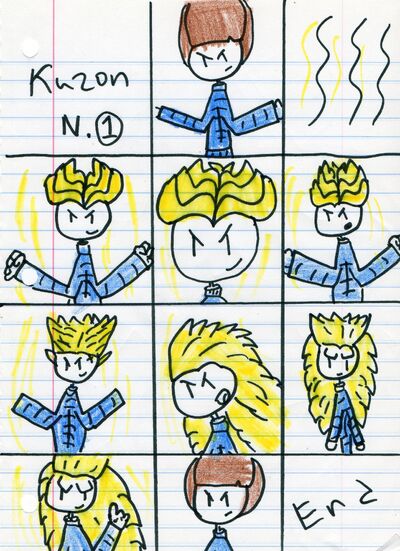 Kuzon Comics is a fun page that offers you to see a realistic version of Kuzons Story
Top Box 2: Out in Space.....
Middle Box 2: Goku: This is Good food ChiChi!
Middle Box 3: Goten: Does anyone feel a big power coming this way?
After Middle Box 1: Goku: Lets go see what it is..
After Middle Box 2: Gohan: Ohno...
Bottom Box 1: Kuzon: Mumba, Were about to land, prepare the ship..
Bottom Box 2: Mumba: Okay Kuzon..
Ad blocker interference detected!
Wikia is a free-to-use site that makes money from advertising. We have a modified experience for viewers using ad blockers

Wikia is not accessible if you've made further modifications. Remove the custom ad blocker rule(s) and the page will load as expected.