This Article, The Midnight Hour (Info Page), is property of Cutefairy78.
The Midnight Hour is not a fanfiction story. It is all made up by Cutefairy78 and none of it is stolen from anywhere. If there is something that you think is stolen then let her know on her talk page. (PS this doesn't enclude the pictures because they are all probably from animes.)
Characters
Edit
"There's always something worth fighting for."
— Michaelangelo James
Michaelangelo James
Personality
Edit
"Just because I'm a girl doesn't mean I can't fight!"
— Jayden James
Jayden James
Edit
Personality
Edit
"I don't understand how one person can have so much hate inside of them."
— Triston Dace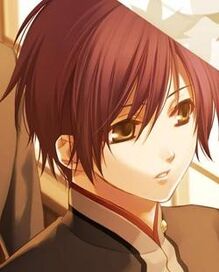 Triston Dace
Edit
Personality
Edit
"Just look inside of yourself, there you will always find the answer."
— Lucy Ryuzaki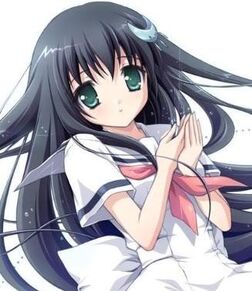 Lucy Ryuzaki
Edit
Personality
Edit
Location(s)
Edit
New York City 
Edit
At the start of the first book, we see a young man walking the streets of New York City at night when its raining carrying a bloody sword. He falls to the ground and gets attacked by theives who he kills with his sword. We also see that his right left hand is bloody and he is in a lot of pain. We guess that he must of been wounded but we never know because he dies. But before he dies he releases four orbs of light into the night sky and tells them to find new hosts. 
Central Park
Edit
After the scene in the book with the young man, we arrive at Central Park. It is about 15 or 14 years after the scene with the young man. We see a young girl, about 14 drawing in a notepad. She has black hair and green eyes and is white wearing a school uniform. Her eyes are red from crying and her notepad is wet from her tears. We don't know what happens to her for then it changes scene to a young boy about her same age, but he has white hair and green eyes and he is white and he is wearing a sleeveless shirt with jeans. He is skipping rocks down by the pond and there is a girl next to him who looks exactly like him, but she is wearing a different school uniform then the other girl. Then the scene changes to a boy sitting on a bench reading a book and he has red hair and golden eyes with white skin wearing a red school uniform. The scene ends with them all running into each other. 
Zenox Forest
Edit
Zenox Kingdom
Edit
Ad blocker interference detected!
Wikia is a free-to-use site that makes money from advertising. We have a modified experience for viewers using ad blockers

Wikia is not accessible if you've made further modifications. Remove the custom ad blocker rule(s) and the page will load as expected.